Shown below are two versions of the same Texas relief carving. The image on the left is a finished product with obvious cracking/checking in the mesquite wood. The image on the right also is a finished product, but I filled the cracks with turquoise-colored sawdust. One carving, two dramatic results.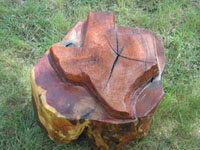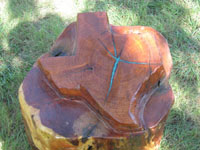 All website content Copyright

© 2010 Kenneth Rex
Holubec. All rights reserved.
All photographs on this website were taken by Ken Holubec.

Photos: Copyright

©

2010 Kenneth Rex Holubec. All rights reserved.




My thanks to William Braud and Winona Schroeter for help in constructing and maintaining this website.
I am grateful for R. L. Blair's chainsaw carving guidance and friendship.

I finish my carvings with a minimum of two coats of either a spar urethane sealant or a penetrating oil base wood stain with UV protection. However, this will not completely stop the cracking/checking as the wood dries over a period of time, especially if the carving is left outdoors. Cracking or checking in the wood is a natural process. Many people feel, as do I, that this adds to the character and beauty of the carving.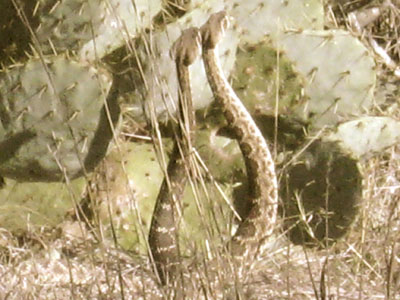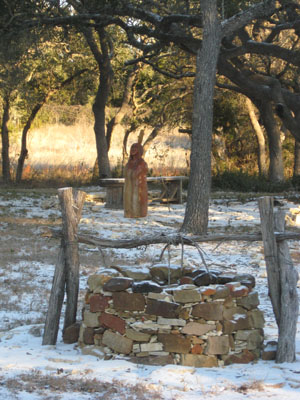 This page provides
additional information about my carvings, along with
a few photos of the environment in which I do this work.